"I don't wanna be an Ewok…. Halloween is supposed to be scary…I wanted to be a cute witch, or a crazy pumpkin… not a stupid Ewok.
So what if Connor is being Darth Vadar… why do we need to match?
I'm not a doll you know… this isn't Build a Bear Workshop. I'm gonna cry all night on Saturday and ruin Halloween… just you watch me.
Now take this stupid outfit off me… everyone knows it's just a bear suit with a piece of material wrapped round it and there you are thinking you're super mum… it's not exactly P'Interest material is it?"
Emilie Aged 4 Months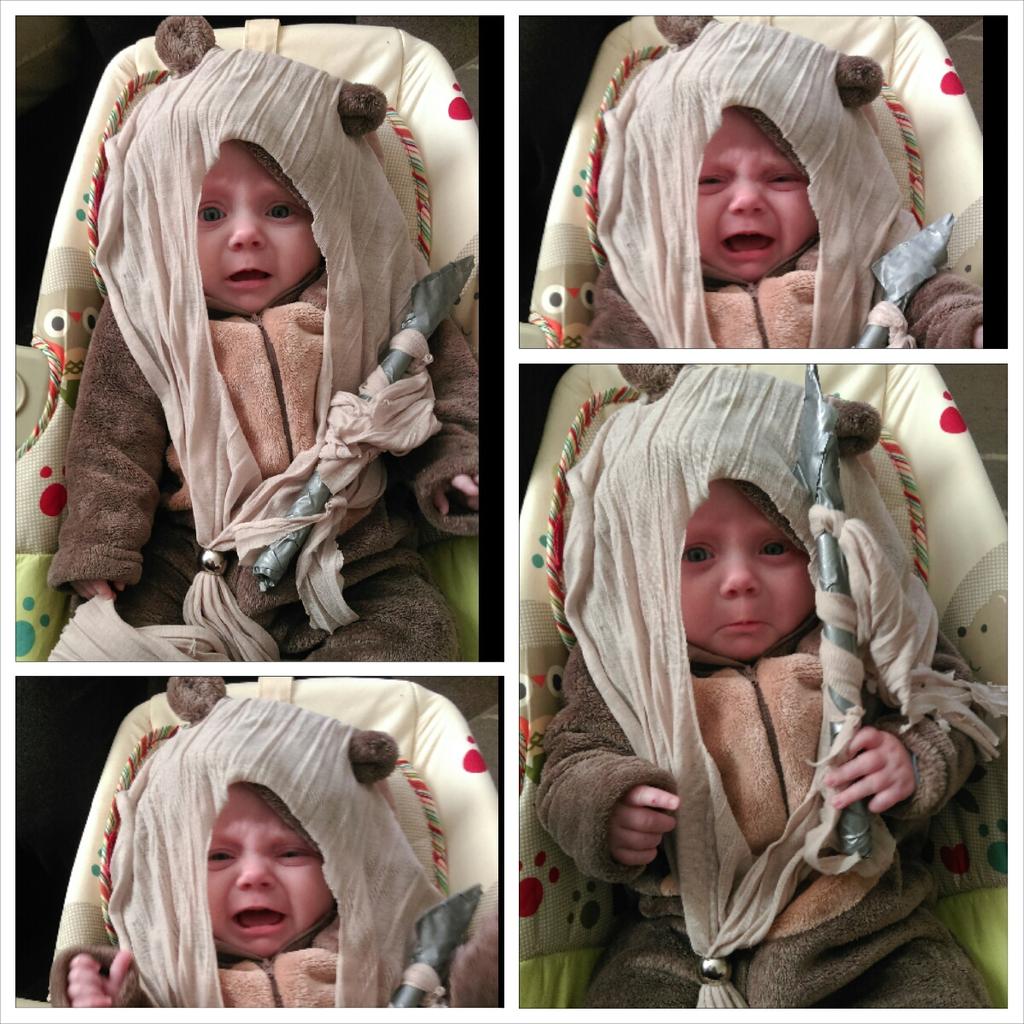 Follow me on Twitter @littl_sick_book

Like me on Facebook http://www.facebook.com/littlebookofsick